Tantra, often shrouded in mystery and misconceptions, is an ancient spiritual tradition which at its very essence offers a path to self-realization. Many associate Tantra primarily with sexual practices. However, it is said that only 5-10% of its teachings are directly related to sexuality. The majority of techniques used are actually not sexual in nature, for example yoga, pranayama, meditation, mantras and yantras, mudras and bandhas, visualization, sacred geometry, sacred dance, rituals, deities and many more. In the end, whichever of the practices the aspirant decides to choose, the true goal of tantra is always spiritual enlightenment.
ORIGIN AND MEANING OF TRUE TANTRA
There's a lot of discussion about the history of tantra. The scholars claim its origins can be traced back to the detailed scriptures found from around 500 CE. Yet, some theories suggest that tantra emerged in ancient India already about 5,000 years ago.
In terms of the meaning of the word itself, two main interpretations have been agreed on. Firstly, its root syllables in Sanskrit could be looked at, where "tan" refers to expansion, stretching, and growth, while "tra" signifies a tool or an instrument. When combined, these roots convey a profound meaning – tantra is a system that facilitates the expansion of consciousness and spiritual awakening.
Energy is the core aspect of tantric teachings
Secondly, the whole word "tantra" could be considered. In Sanskrit it translates to "web / network" or to "loom / weave", and is interpreted as everything in this Universe being woven together and interconnected, everything consisting of energy. Energy is the core aspect of tantric teachings – the study of how to feel, control and channel it is taken to an incredible depth and precision. It is also said that the concept of chakras, the fundamental energy centres, is derived from tantra, their aim being to allow the aspirant to communicate with and attune to the corresponding spheres of the energies of the Universe.
THE POLARITY OF ENERGY
The concept of the energy polarity refers to the dynamic interplay between opposing energies within the body and the universe. This duality is found everywhere – the Sun and the Moon, night and day, life and death etc. In tantra, these energies are often symbolized as the masculine principle, Shiva and the feminine principle, Shakti. The understanding and integration of these aspects are central to tantric philosophy and eventually, at the most advanced levels, practitioners seek to transcend this duality and attain spiritual enlightenment.
NOT ASCETIC
Since tantra considers everything to be energy, all life's experiences are embraced as tools for growth. This is also where sexuality comes in – it would be a pity not to use one of the most powerful energies of all – the sexual energy which has the potency to create life. While spirituality is often associated with vedanta and asceticism which incorporate renouncing worldly pleasures, tantric practitioners don't shun the physical or sensory aspects of existence. Instead, they integrate them into their journey towards self-realization. Tantra recognizes the divine in everyday life and celebrates the interconnectedness of the material and spiritual realms – through all the various techniques and practices the aspirants explore and transcend their limitations while fully engaging with life.
TANTRIC SEXUALITY
Tantric sexuality involves using intimate experiences as a metaphor for cosmic union, the union between Shiva and Shakti. It emphasizes deep emotional connection, mutual respect, and spiritual communion between partners. The focus is on transcending mundane desires, cultivating mindfulness, and directing sexual energy towards spiritual growth. However, not all tantric traditions incorporate sexual practices, and those that do, approach them with reverence and caution since the danger of getting lost in pleasure and forgetting the true goal is very high.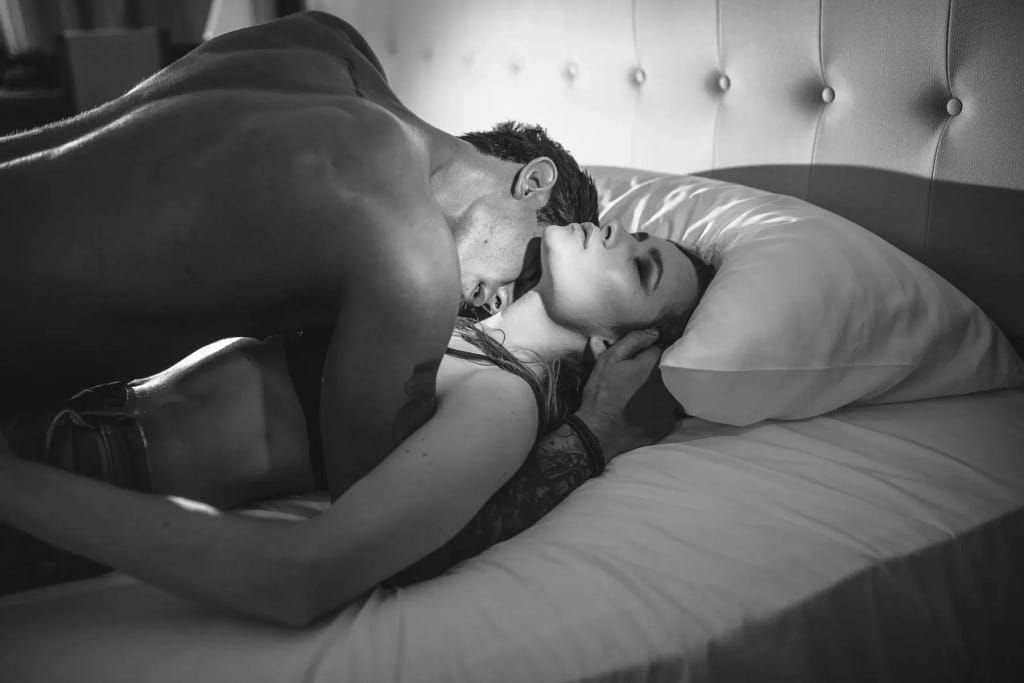 NOT A RELIGION
It should also be pointed out that tantra is not a religion. It's a spiritual approach rooted in personal growth, self-awareness and holistic integration. While often associated with Hinduism and Buddhism, tantra's principles and techniques can be embraced by individuals of any faith or none. It is a pathway to self-discovery, higher consciousness, and inner transformation, based on self-study and consistent practice. The aspirant is not required to hold any beliefs, they can engage in the practice and determine for themselves if the tools provided yield the expected outcomes or not.
Tantra's principles and techniques can be embraced by individuals of any faith or none
In summary, the essence of tantra lies in its diverse array of techniques, all orchestrated towards facilitating profound spiritual growth. By seamlessly blending these practices, tantra endeavors to guide individuals on a transformative journey towards a more profound comprehension of their own identities and the intricacies of the cosmos. This dynamic process not only nurtures the awakening of elevated states of awareness but also paves the way for the ultimate destination of spiritual liberation.
FAQ
What is the essence of Tantra?
Tantra offers a path to self-realization with diverse spiritual techniques.
What is Tantra's historical context?
Tantra's origins trace back to ancient India, with scriptures from around 500 CE.
How is energy central to Tantra?
Energy is core to Tantra, focusing on feeling, controlling, and channeling it.
What does Tantra's energy polarity signify?
It refers to the interplay of opposing energies, symbolized as Shiva and Shakti.
How does Tantra view sexuality?
Tantra sees sexuality as a powerful energy, integrating it for spiritual growth.